---
introducing modal: your new favorite fabric
powerful women, minimalist wardrobes
Stay in the know. Sign up below to receive updates on everything ADAY.
It is not just the artists and the Matilda Kahl's of the world embracing minimalist work outfits. The empowering nature of a minimalist wardrobe is evident from how many women have embraced this wardrobe shift—women from all walks of life, both in the spotlight and out of it.
Keep reading to dive into a Who's Who of minimalist fashion today, then some quick tips for embracing the wardrobe yourself.
The Politicians of Minimalist Fashion

Politicians like Nancy Pelosi and Kamala Harris are two public figures who typically stick to their staple minimalist fashion pieces every day - though each in their own way. While Pelosi opts for bright suits, Harris tends towards open blazers and white blouses.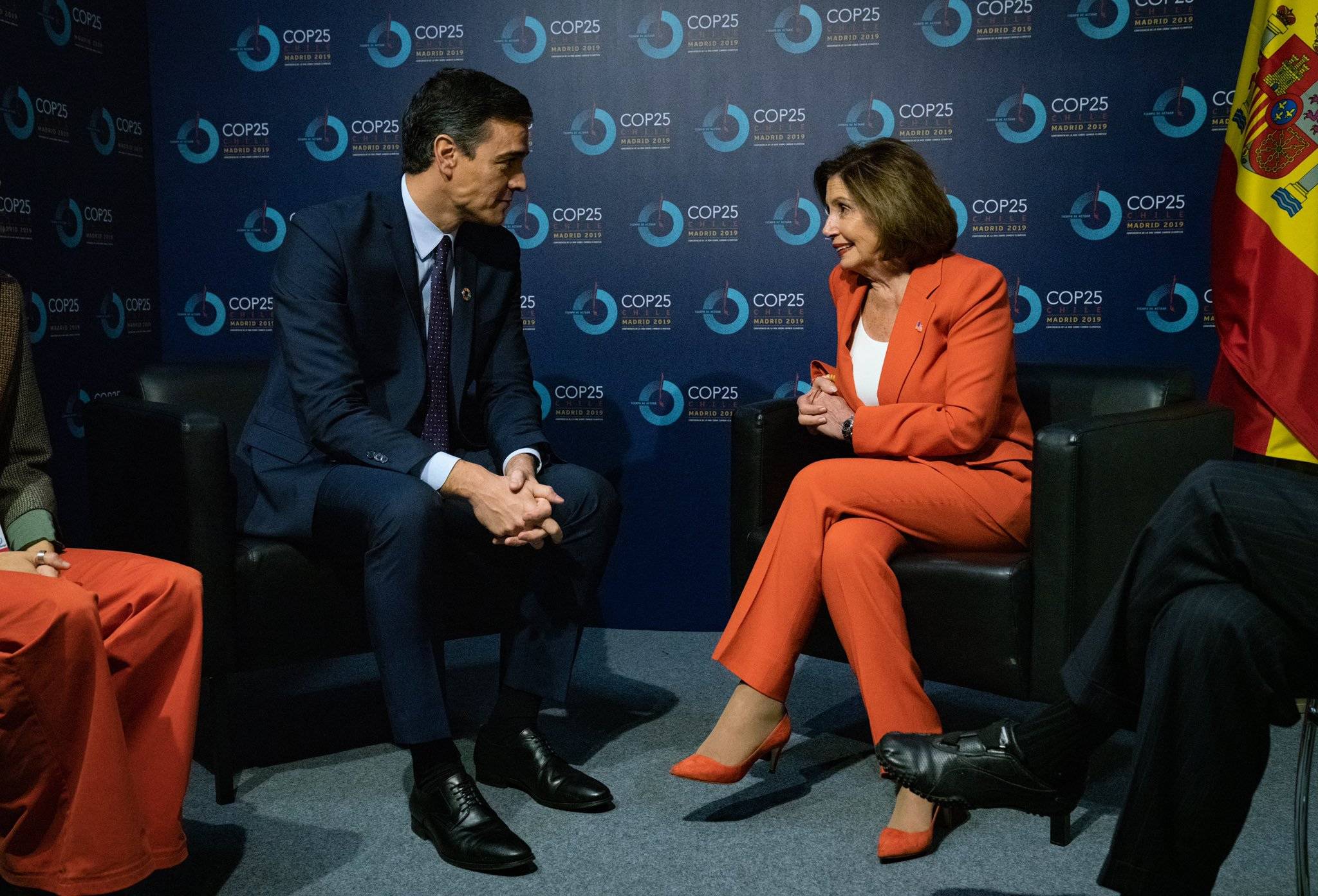 Credit: Office of U.S. House Speaker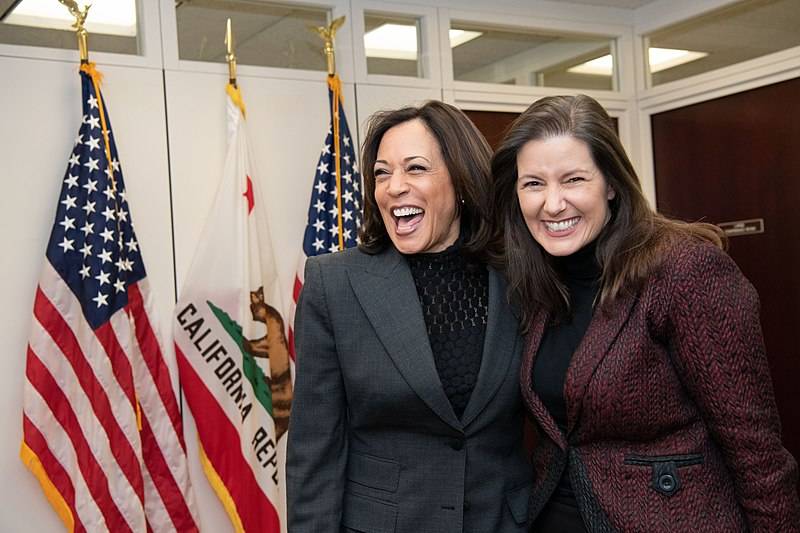 Credit: Office of Senator Kamala Harris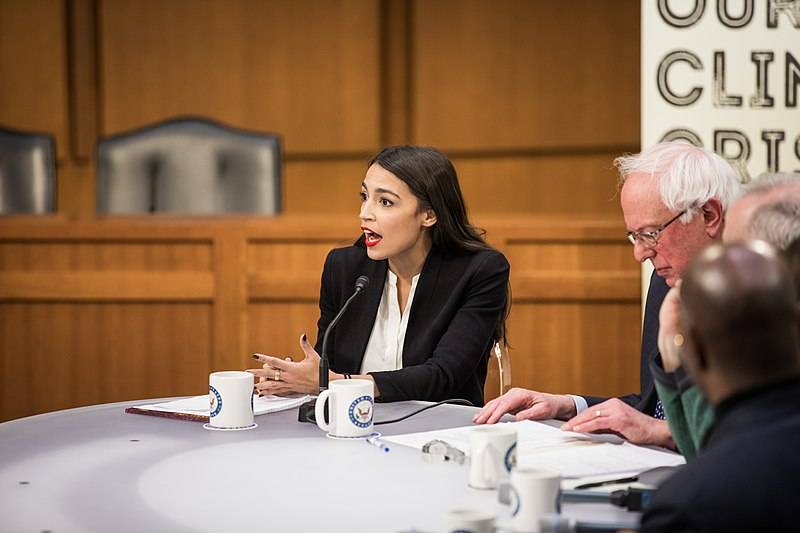 Hillary Clinton is a pioneer of many things, including minimalist fashion. We can thank her for helping turn pantsuits for women into a cultural phenomenon. Similarly, we would be remiss not to mention the impeccable style icon that is Alexandria Ocasio-Cortez - commonly rocking her elegant, simple suits with a signature red lipstick.
Minimalist Fashion in the Written World

In a recent Glamour interview, Christine Platt, an author and managing director at American University, spoke about her staple minimalist wardrobe of a collarless white shirt paired with skinny jeans or black pants. "You already know what you love," she told the magazine. "Most of us have a uniform and don't even realize it."
In that same article, R.O. Kwan, author of The Incendiaries, said that she only buys black colors. "I want to devote as much of my decision-making energy as I can to my writing, and I find it helpful to minimize the other daily choices I have to make," she said.
Marie Kondo Your Wardrobe
"Try getting rid of the things that don't spark joy in your life." By now, you've probably already run across this advice. You may also know that it originates from Marie Kondo, the Japanese consultant famous for teaching us how to deal with the clutter in our lives so that we can gain more joy out of life itself. Kondo says: "Keep only those things that speak to your heart. Then take the plunge and discard all the rest. By doing this, you can reset your life and embark on a new lifestyle."
At the end of the day, the clutter and the items we choose to keep in our wardrobes is an identity-shaping decision in itself - a fashion choice.
While Kondo applies her minimalist wardrobe broadly to homes, here are some of her tips & tricks that are highly relevant for when you're paring down your wardrobes.
01. Tackle Categories, Not Rooms
If you're going to sort through all your books or spare tupperware, you want to assess your entire inventory, not just everything you have in one spot.
The same applies to your wardrobe. We all know the excuses we make when it comes to sorting through our winter clothes, leaving our fall wardrobe in a separate box -- a "future you" problem. That may work until you realize you've accumulated way too many shirts and sweaters between those two seasons.
Our advice? Tackle it all at once, as arduous of a task that may feel like. You won't regret it. We also recommend finding seasonless staples that reduce the amount of sorting through seasons necessary.
02. After You've Finished Discarding, Organize Your Space Thoroughly and Completely
So you've finished sorting through heaps of clothes you didn't even know you owned and you may be feeling slightly overwhelmed. Think of this next step as the light at the end of the tunnel, or the reward for all your hard work. You deserve a wardrobe that is as tidy as you are on your best day, every single day.
03. Nostalgia Is Not Your Friend
We all have the college paraphernalia, the knick knacks we picked up on our travels, the clothes we cherish only for the memories, and not for the intention of wearing them again. Some of these pieces can easily become true essentials in our wardrobes - items that actually "spark joy" - but some of these pieces are items we actually kind of just hate to love, because they can take up a lot of space.
Just keep in mind that you don't lose your memories (or photos, if you have those) if you decide to pass down an item. In fact, we're in love with some of the creative movements that exist today to create a "time capsule" that does an arguably better job of memorializing these pieces vs. actually owning them.
There's a reason why we can see so many powerful women embracing a pared down wardrobe, and not just people honed into the fashion world or spotlight, but women from all walks of life. It's the beauty of minimalist work outfits - they not only allow you to do more with less, but you also become more deliberate and confident in the wardrobe choices you do make. You free up the time that may have been spent puzzling over your outfits, and you give yourself the time to devote to all the other items on your agenda, both at work and outside of it. You minimize your wardrobe so you can maximize your life.
---
How to carbon offset your flight