1. Clothing, Solved.
Now: Versatility

This year, we launched six new styles designed to be worn multiple ways. Complimenting eight existing styles that can be worn 2+ ways, these new designs simplify dressing without sacrificing style.

Next: Modularity

In 2024, modularity sits at the core of each of our product designs. We're committed to using design to solve problems, and ensuring our customers get the most out of their wardrobes.

Always: Simplicity

We are on a mission to simplify women's lives (and closets). Using cutting edge innovations, we're lifting the standard of clothing so you can buy fewer items + wear them more often.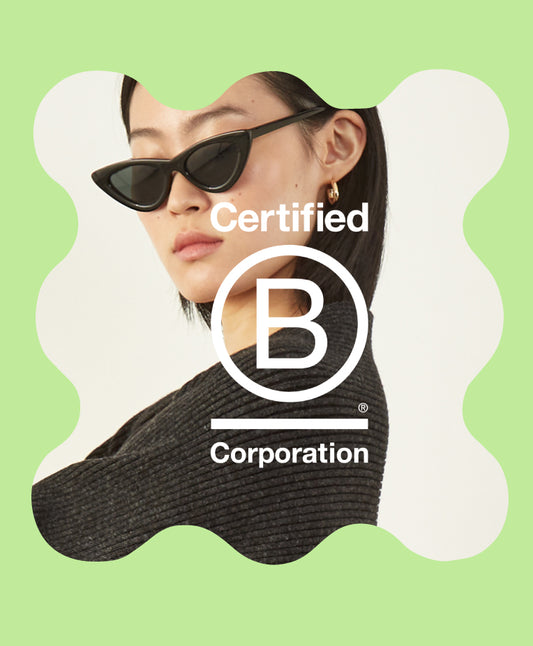 2. Responsibility at Every Step
Reduce. Reuse. Recycle.
It's not a mantra, it's a list of priorities. We are constantly innovating to protect our planet with renewable, reusable, and recyclable resources.
This year we have become a certified B Corp, joining a global movement of People Using Business as a Force for Good®.
As a B Corp, we're part of a global community of businesses that meet high standards of social and environmental impact.
Read more here
Setting an Industry Standard
Now: Bio-based finishes

We have introduced an innovative micro-algae based finish called BioWick Midori, developed by Beyond Surface Technologies. Beyond Surface is a chemistry company and lab based in Switzerland and California. This is the industry's first 100% microalgae, breathable, quick-dry and moisture-wicking finish. Compared to standard oil-based finishes, the carbon footprint of BioWick Midori is 8x lower, biodegradable, and provides up to 10% faster wicking on polyester fabric.

Next: Accountability, always

In 2024, we are working to implement a third party LCA to measure the impact that Aday as a business has on the planet - per product and as a whole.


Fashion needs a new, industry specific standard for monitoring and vetting the responsible use of resources. We want to set and uphold a standard of excellence so you can continue to be a proud #OutfitRepeater.
Always: Saving at Every Step with Our Suppliers
46%

of our mills and 40% of our factories use partial renewable energy.

*partially means a minimum of 30% generated from renewables (many achieve almost 100%)

62%

of our mills and 80% of our factories are Higg Certified, an apparel and footwear industry self-assessment standard for assessing environmental and social sustainability throughout the supply chain.

77%

of our mills purify and recycle their water on site; the remaining recycle with 3rd parties.

100%

All of our mills have an Energy Efficiency System. This slashes carbon dioxide (CO2) emissions of machinery + buildings.

All of our suppliers have waste recycling. 

All of our suppliers have employee training.
Zero Tolerance for Hazardous Chemicals
100%

of our mills are OEKO-TEX® or bluesign® certified, ensuring no harmful chemicals are used in the process or dyeing of our fabrics.
3. Futuristic Fabrics
Now: Better

We introduced four new innovative fibers and yarns into our sustainable super fabrics:

1. GRS-certified Cupro (a regenerated cellulose fabric made from cotton waste)



2. Bamboo (made from fast-growing grass, requiring no fertilizer; this regenerated cellulose self-regenerates from its own roots)



3. Organic cotton with INDUO® technology (responsibly sourced cotton combined with a new stain resistant innovation)



4. COOLMAX® EcoMade (a cooling recycled polyester)

Next: Bolder

In 2024, we will replace all virgin fabrics with recycled or biodegradable options.

This year we replaced three styles with recycled fibers that were originally made from virgin fibers.

We now only work with two fabrics that are "not good enough" by our standards. One of these is limited edition, and the other will be replaced by 2024.

Once we've eliminated virgin fabrics, we'll interrogate how we can reduce waste in the production process. Because we're committed to responsibility and efficiency at every step of the product lifecycle.

Always: Bright

We are in constant pursuit of viable, innovative fabrics that have a lower impact on the environment throughout the supply chain.

We're on a path toward designing for circularity. We believe this is always the goal when prioritizing a flexible lifestyle. No matter where you are, or what adventure you're embarking on next, we're determined to make Aday the only clothing you need to look good and feel great.

From where we're standing, the future looks bright.
Scoring Our Fabrics
When sourcing fabrics, we focus on sustainable, long-lasting fabrics such as recycled, regenerated, natural, responsibly sourced cotton, biodegradable synthetics and bio-based fibers. The type of fabrics we are using now:


Synthetics: Nylon, Polyester, Elastane

Recycled: Recycled Nylon, Recycled Polyester, Recycled Elastane

Regenerated: TENCEL™ Lyocell and Modal, FSC Bamboo and Cupro

Natural: Cotton

Biodegradable synthetics: Biodegradable Nylon
The below charts highlight the commitment we have made each year in eliminating virgin synthetics from our products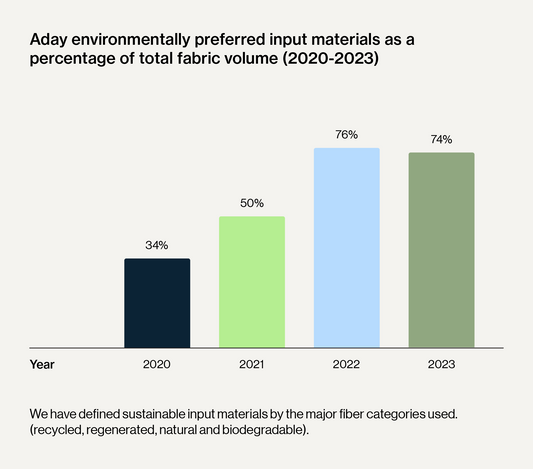 We also track our sustainable input materials to assess the impact of our volume of fabrics ordered each year. We have defined our input materials by the major fiber category used (recycled, regenerated, natural etc.).
In truth, we slipped back slightly this year. By ordering more of our best-selling Tailored Stretch items, we increased our input of virgin synthetic material. We had planned to switch all our Tailored Stretch styles to our newest innovation: a biodegradable fabric.

However, as we strive for the highest quality and the most flattering fit of our styles –  we felt they needed more work and haven't been able to launch them yet.  
2024 Goal: 85% of sustainable input materials.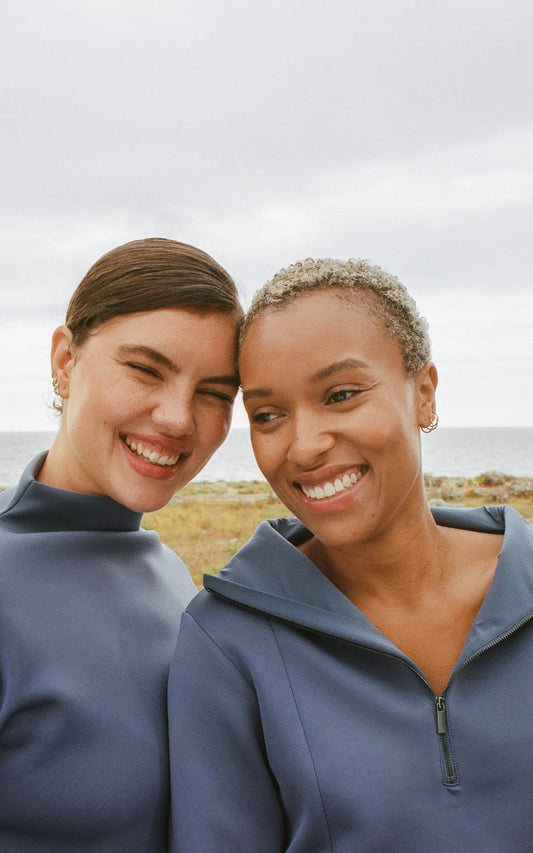 4. Our Global Community
Fashion has a terrible history of not prioritizing worker safety and support. Workers are often unpaid, exploited, and paid far below a fair living wage.
Not at Aday.

We have direct relationships with all of our suppliers to ensure our workers are paid fair living wages and work in safe environments.

Part of this work is being transparent about who we work with, where they are located, and the certifications that they carry to ensure responsible + ethical practices.
We currently partner with 22 responsible suppliers around the world, with the list of countries being: Taiwan, Italy, Turkey, China, Korea, France and Portugal. The full list of our suppliers is available below.
See our suppliers here
We Are The Company We Keep
Now: Compassion

All our suppliers sign our commitment to people and planet, confirming to us they are paying living wages.

Additionally, 100% of our factories and mills have employee training, so we know our products, and the people that make them, are being taken care of by experts. 




Next: Committment

In 2024, we plan to make additional certifications such as SEDEX (an audit for working conditions) and SA 8000 (for fair working conditions) a requirement for all Aday partners.

We're also expanding our network of suppliers to include more women + minority-owned partners.

Always: Quality

Above all else, our partnerships are founded on transparency + quality. We know we can only change the world by partnering with likeminded people who share our priorities.

Alone, fighting fast fashion and overconsumption can feel insurmountable. But together, with our partners and our Aday community, we know we can change the way people consume for the better - with fewer pieces, higher quality, and more joy.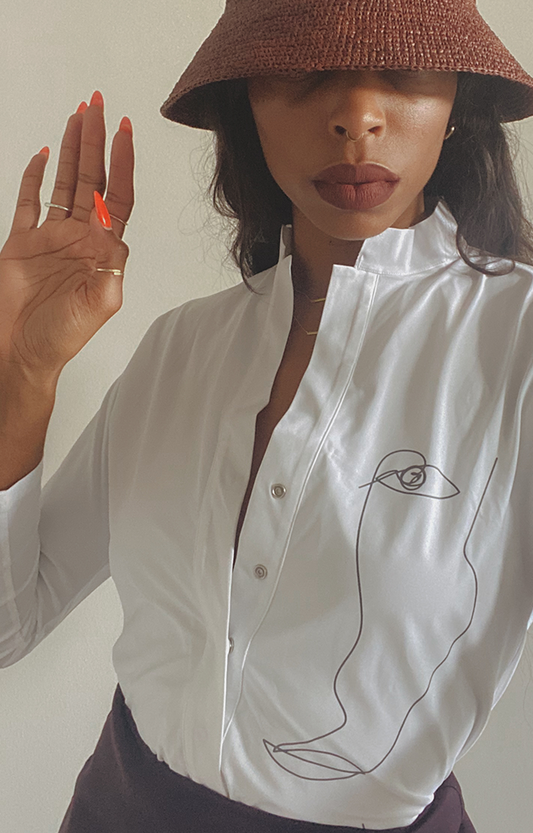 1% for People + The Planet
We implemented a giving partner, Beam, which helps facilitate a continuous donation of 1% of all sales to a non-profit of our customer's choice. 
In 2021, we donated over $3,000 split between
Cool Effect, Heart Of Dinner, The Body: A Home For Love
In 2022, we donated over $16,000 split between
Cool Effect, Heart Of Dinner, The Body: A Home For Love + Save The Children
We're contintuing to invest in communities + causes that are important to our community. There is a lot of 2023 left, and we'll be sharing our numbers as soon as feasible!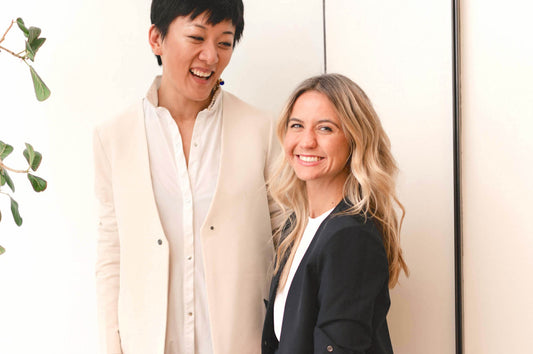 5. Prioritizing Diverse Voices
We're proud to be founded by two women and to be guided by an all-female Board of Directors. We are also proud to have an LGBTQIA and AAPI founder and we aim to be a leading voice for a fresh and diverse point of view.

We're always working to prioritize diverse perspectives throughout our business. We believe in transparency around our team's makeup, from our part-time employees to our Board of Directors, to keep ourselves accountable.
Now: Team Aday in 2023
Our Global Reach

We have 20 employees signing on from across the globe. From Los Angeles to London, Cape Town to Crete, you can find Team Aday everywhere.

Full-Time Employees: 12

Part-Time Contractors: 8

Our Statistics

90% Female 
35% BIPOC 
5% LGBTQ+
10% under age 24
85% between ages 24 - 50
5% over age 50

Our Leadership

88% Female 
22% BIPOC 
11% LGBTQ+ 
100% between ages 24 - 50

Our Board

100% Female
20% BIPOC
20% LGBTQ+
60% moms
100% between ages 24 - 50
Next: Where We Want to Be Next Year
Improved age diversity

Women don't only need clothes from ages 24-50. It can be easy to center around this bracket, but we want to expand our influences to include younger voices who inspire us in their optimism for the future, and more seasoned voices who can guide us as we build generational responsibility and joy through our wardrobes.

More supplier ownership diversity

We are actively seeking out more factories that are women-owned or owned by underrepresented racial-ethnic minorities, because the only way to truly disrupt the fashion industry is by partnering with innovators who have been previously left out, so we can create a new standard for fashion.
And We're Always...
Proud to be #OutfitRepeaters

The work on our road to a better future never ends, but our impact report is a special pause.

For us, it lets us see how far we've come.
For our community, it tells you exactly where we're going next.

We can't wait to continue on this journey with you.
Here's to more space, time, energy + joy.

Innovation led.
Sustainably made.
Female founded.