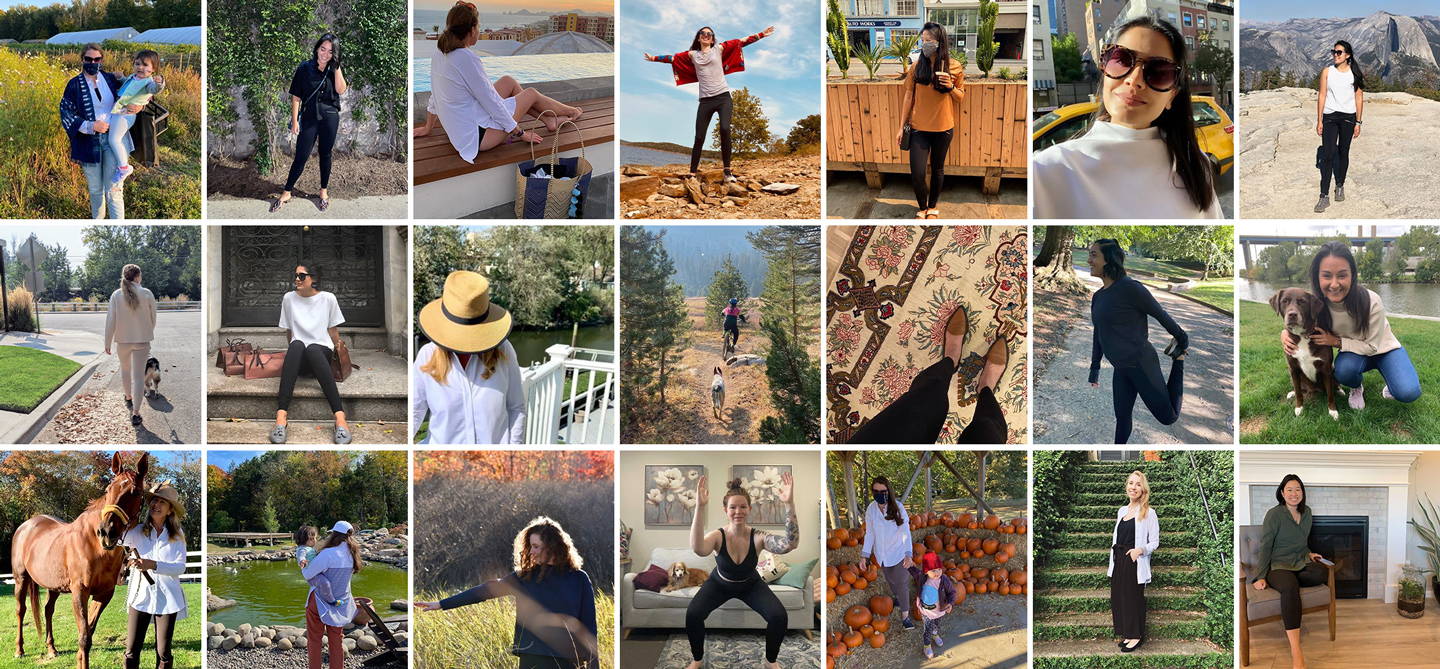 . the outfit repeater. 
 . challenge .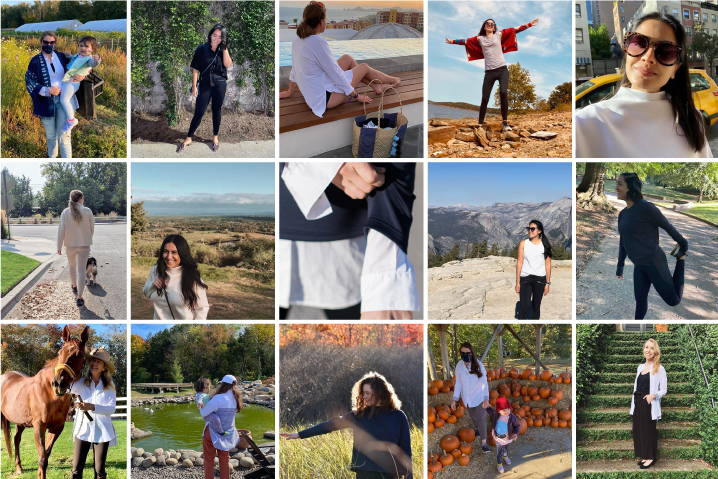 the outfit repeater  
 .challenge .
Bye, Fast Fashion. Hello, Outfit Repeating.
What is outfit repeater? An outfit repeater wears the same outfit over + over again but makes it feel fresh + new each time. Outfit repeaters invest in higher quality clothes that they'll wear forever, which saves money because the cost per wear is much lower.
Introducing...the Outfit Repeater Challenge. We paid our community to stop shopping and wear ADAY all day, every day for two weeks straight.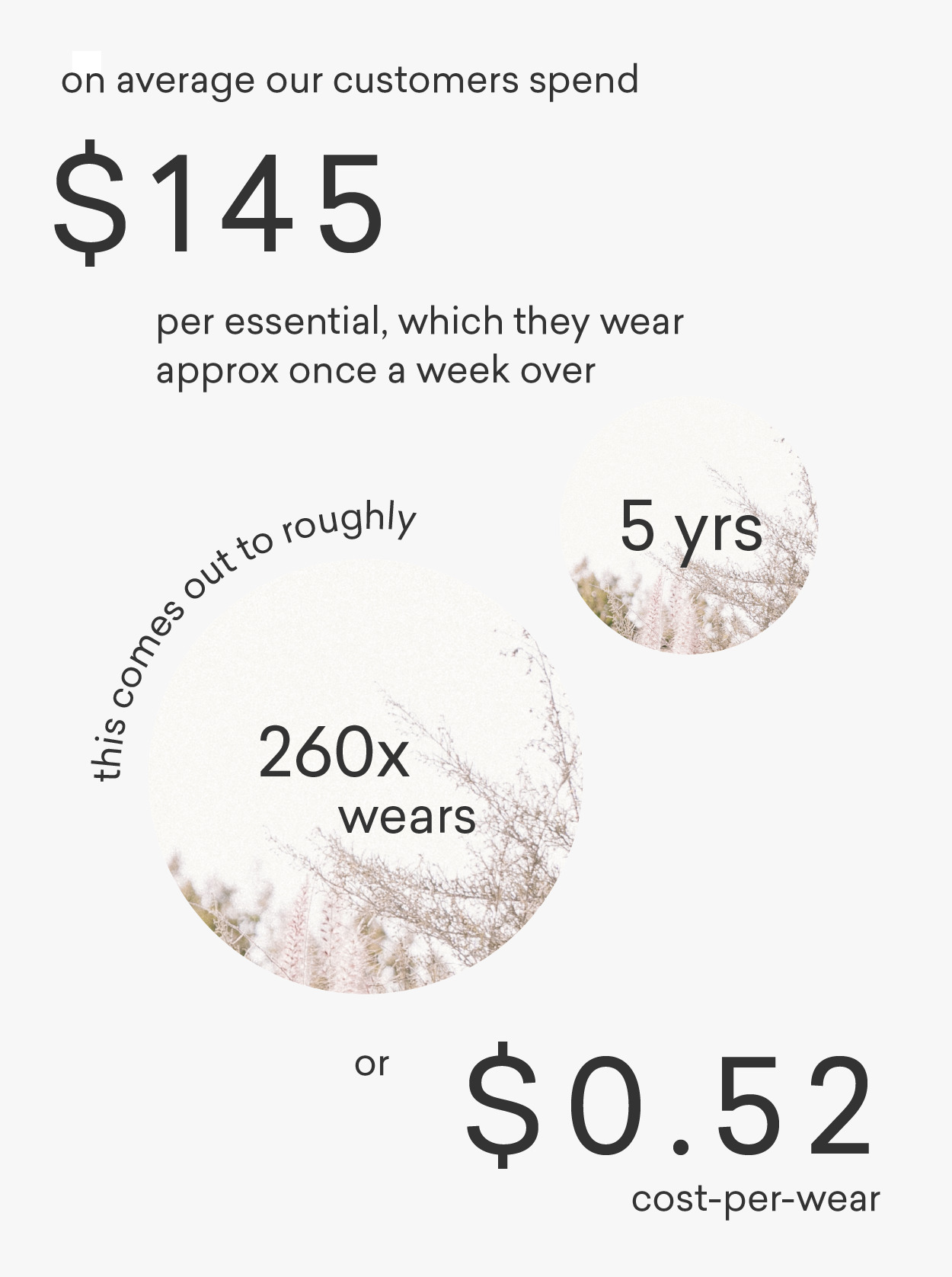 On average, we wear an outfit 7 times before throwing it away. Crazy, right? So we broke down the cost per wear of ADAY, and paid participants to style the same item on repeat for 14 days.
Hello Savings, Goodbye Waste
Small steps, like buying fewer pieces you can do more in + outfit repeating, add up to have a big impact. Believe it or not, wearing your clothes 50x instead of 5, reduces carbon emissions by 400% per item, per year (Forbes). That's why we chose to work with Cool Effect. By understanding how to reduce your own carbon footprint, you can make small steps each day to reduce your impact on the planet too.
Cost per wear is the item's price divided by the number of times you wear it.
Said this challenge changed the way they thought about shopping
Reduction in future clothing purchases
Fewer tops needed in a 2-week wardrobe
Less time spent getting ready in the AM
How do I become an outfit repeater? Join the movement.
All you have to do to become an outfit repeater is to re-wear the clothes that you already have hanging in your closet. Put your outfit repeating skills to the test + sign up for our #OutfitRepeaterChallenge below. Read more about tips for outfit repeating here.
---