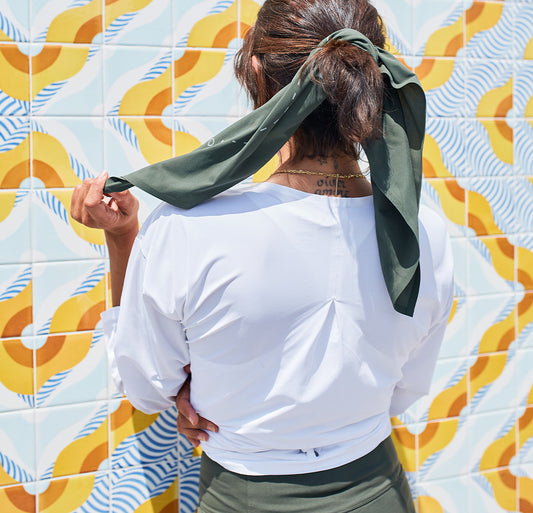 Never overpack again with our That's A Wrap.
"I will not travel without my That's A Wrap Top."  - Megan P.
We created the That's a Wrap Top so you'd only need 1 item to do the most. Wrap it, drape it, tie it: it's like 5 tops in 1.
Shop Now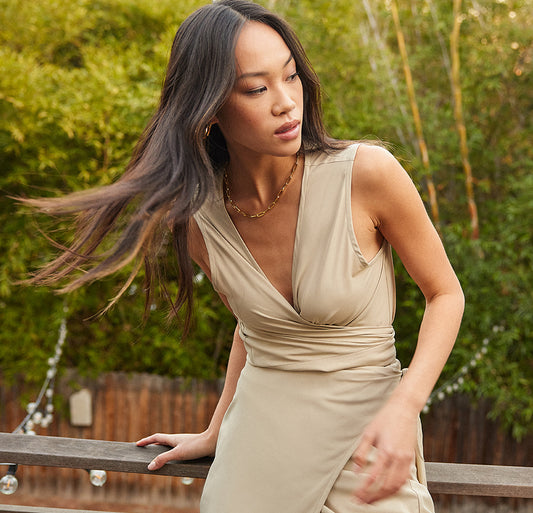 Meet the cult-favorite Twist + Chill
"This top is a lifesaver for anyone who needs to look put-together without spending hours getting ready." - Jennifer Y.
The sleeveless sister style to the That's A Wrap, our Twist + Chill Wrap Top can be wrapped, snapped, and tied for three unique looks in less than one minute.
Shop Now
Turns Out People Are Into It
"The best part is that you don't have to sacrifice comfort or convenience for elegance."
Turns Out People Are Into It
"Lightweight, space saving, and quick drying. I'm a huge fan"

Turns Out People Are Into It
"Ridiculously versatile"

Turns Out People Are Into It
"Its tailored cut makes it a piece you can dress up or down, while still being breathable and comfortable."